WELCOME TO IT'S A SMILE WORLD
Dr. D's Dental Destination
At It's a Smile World, Dr. De Mirza and her staff "fly" high to ensure that your child has the highest quality of dental care in a fun and supportive environment. Our goal is to maintain your child's positive experience at the dentist for a lifetime to come. Our team is highly skilled and experienced in comforting children with dental anxiety, behavioral concerns and those with special health care needs. Our warm and friendly approach allows your child to feel at home and to be excited to visit the dentist.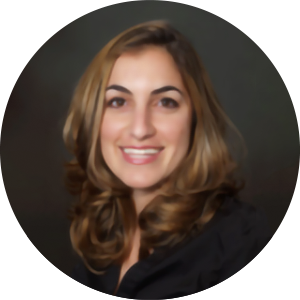 Benita De Mirza, DMD
Board Certified by the American Board of Pediatric Dentistry
As a pediatric dentist, I am dedicated to educating children and improving their oral healthcare.  My goal is to perform the highest quality of dental care in a pleasant, supportive and fun environment where a child may maintain a positive dental experience for a lifetime to come.

I was born in the beautiful city of Miami, Florida where I had the fortunate experience of being part of a dental family.  I graduated with honors from the University of Miami with a Bachelor of Science Degree in Microbiology and Immunology in 1998.

Shortly thereafter, I began instructing children in swimming and athletics which propelled my interest to make working with children my lifetime ambition particularly in the field of dental care.

For this reason, I travelled to Boston, Massachusetts to attend Tufts University School of Dental Medicine. There, I received my Doctor of Dental Medicine degree in 2005. While in attendance, I was awarded the merit scholarship for academic excellence. In order to continue my pursuit to work with children, I attended Boston University Goldman School of Dental Medicine where I received a certificate of advanced graduate studies in pediatric dentistry in 2007.
I am a Board Certified Pediatric Dentist and an active member of the College of Diplomates of the American Board of Pediatric Dentists, the American Academy of Pediatric Dentists and the American Dental Association.

I have had the fortunate experience of practicing pediatric dentistry in Las Vegas, San Diego and Boston for the last 10 years which afforded me a wide range of clinical experience. I am excited to return to my hometown and I am a member of the Florida Dental Association and the Florida Academy of Pediatric Dentistry.

I can truly say I love what I do! I have found that making a child smile is the greatest gift of all!

In my spare time, I enjoy participating in volunteer service projects that allow me to give back to my community. I have a passion for sports as well. In particular, I am an avid soccer player. Spending time with family and friends and traveling the world are my favorite past times. But most of all, I am a new mother to a beautiful baby boy named Bennett who is my world.